Best Fish Finders for Kayaks, catch more fish with less searching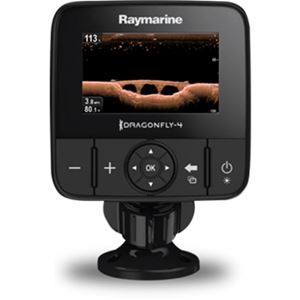 Kayak fishing has become one for the fastest growing areas of fishing in the past few years. Kayak manufactures have noticed this trend and have started creating kayaks that are perfectly suited to in-shore and near-shore fishing in both fresh and salt water. The basic fishing kayak of today may just have some rod holders added but the more "tricked-out" versions have places for a battery and a fish finder too. Yes, electronic fish finders on your kayak. This is certainly not you dad's kayak.
So how do you pick the best fish finder for your particular kayak?
Many manufacturers of high end fish finders are now offing kayak and small boat versions of their fish finders. This is really cool because a lot of the high-end features find their way down to these smaller, less expensive models. Hummingbird, Lowrance and Raymarine are just a few of the companies that are offering kayak versions of fish finders. Most of these smaller units are under $200.00 and have very good picture quality. Some of these units even have full color displays. If you haven't shopped for fish finders in a while you should take a look. These new units are very good and a huge leap ahead of the units that are just a few years old.
Come back here often for reviews and information on these units as well as the latest in fish finder technology and please let us know how we're doing by leaving your comments below.
Happy Fishing!
Cheapest place to buy: Amazon